Content Marketing Analytics – Consider Before You Share.
– If you're a business, the takeaway is that sharing without analytics is essentially useless, that engagement is not as valuable as insight, and that seeing things in context is more important than being popular.
The originator of that alarming quote is digital analyst, anthropologist, and 'futurist', Brian Solis, and he's right — content marketing without accurate analytics is most likely a costly waste of your time.
Analytics keep content marketing on course
The oceans of luke-warm content flooding our social feeds and inboxes make it obvious that many brands haven't adopted an analytics-based approach to content marketing.  They publish what's top of mind, then hope for the best. Unfortunately, that approach isn't likely to get you anywhere.  As Pawan Deshpande from Curata, puts it,
Too often, brands embark upon their content marketing journey without understanding how to use content to efficiently get from Point A to Point B.

Instead of using data and technology to map a strategically sound course to their destination, they rely soley on gut instincts, anecdotes, and "soft" metrics like page views and shares. The trouble with this approach is that it's akin to navigating the globe using inaccurate maps and archaic instruments. You will eventually get somewhere, but the chances of you reaching a predetermined destination are slim.
Content marketers know they need analytics
To be fair, most directionless content marketers understand their predicament, and desperately want to apply analytics to their campaigns. A research report by Contently, titled A Crisis of Confidence: The State of Content Marketing Measurement found that 50 percent of marketers want to measure how much attention their content is getting.
But do content marketers understand analytics?
In a word, no. Contently's report found that 69 percent of marketers use page views and unique visitors to measure the success of their content, while less than half measure time spent on their site (a far more indicative metric for engagement). Even worse, 65 percent use social shares and likes to measure the success of their content (despite compelling evidence that there is no correlation between sharing something and actually reading it). The key takeaway from the report was that 90 percent of marketers feel unsure that their key content metrics are effective at measuring business results.
Course-correction with analytics
Don't worry, this story can still have a happy ending!  In the last couple of years, a healthy number of analytics services and DIY tools have emerged, making it possible to apply powerful analytics to content marketing, without getting a degree in data science.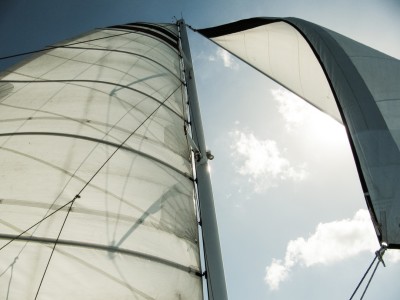 Foremost among these is Google Analytics —  a free tool that makes analytics available to anyone.  Well, anyone who puts in the time to learn how to use it.   If you're interested in improving how you use Google Analytics to measure the success of your content, see our advice on DIY Google Analytics management.
For those that don't have the time or inclination to master Google's labyrinthine dashboard, learn how to design your own dashboards.  Dashboards are custom-built to sift through your data, isolate the insights that are most relevant to your campaign, and present them in real-time, on a simple interface.
Finally, for content marketers wanting to embrace analytics with open arms, data analysis services bring the expertise of professional analysts to bear on your campaign, delivering fine-grained metrics and deep insight.
Whichever approach you prefer, analytics are non-negotiable for content marketing campaigns that aim to do anything more than tread water.  Analytics gives you a clear picture of how people are engaging with your content, and what kind of engagement is converting your audience into your customers.  With these kinds of insights, you'll know what kind of content you need to keep your course.  And that is an investment no content marketing campaign can live without.
The Datalabs Agency can help you find content marketing analytics reporting.  Contact us here.