With Datalabs' help, at a Chief Marketing Officer's level, reporting is now a unified dashboard — simple and insightful.
An online healthcare and insurance company came to Datalabs with a problem: zero visibility of its "big picture" marketing data. The company is the expert in digital marketing in its industry, but lacked a central dashboard, showing where it acquired its leads. The Datalabs Agency went to work.
Datalabs aggregated and analyzed nearly 20 sources of data. We worked with the company's various agencies and sifted through their marketing software feeds for insights that drove brand awareness, engagement, marketing costs, and leads. What was unique and what drove the business, we visualized in the dashboard below.
We visualized marketing channels, leads by geography, cost per lead, brand awareness, and we visualized where the company stood in relation to its competitors. For this healthcare and insurance company, reporting is no longer an endless series of PDF tables.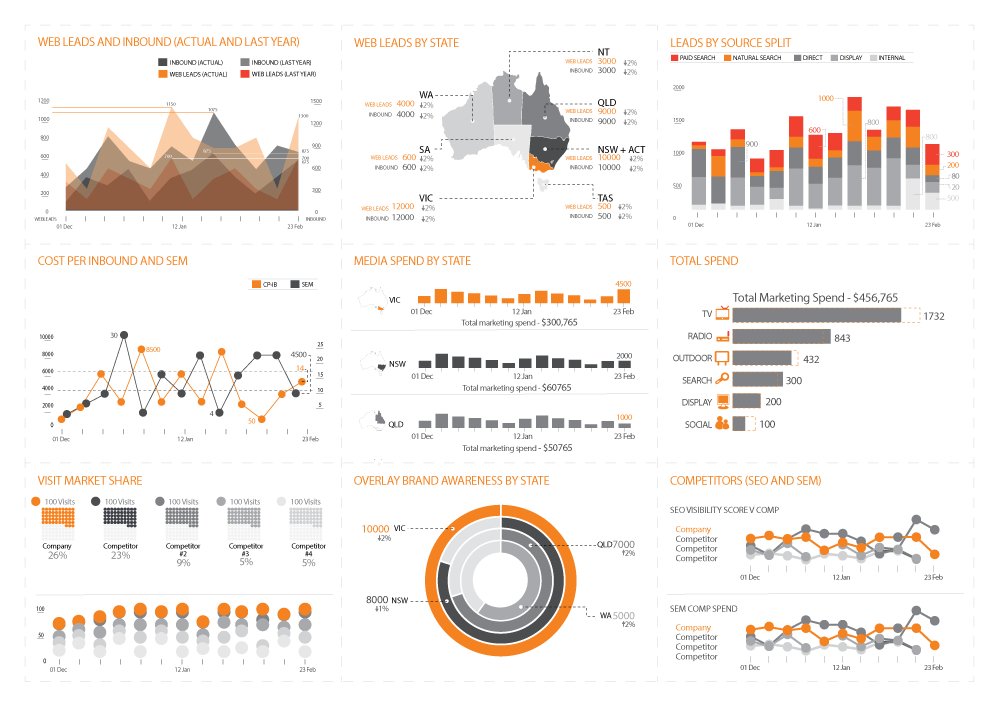 ---
Interested in what we do?
Get in touch with us directly by emailing hello@datalabsagency.com
or by clicking the Contact Us link in the navigation.