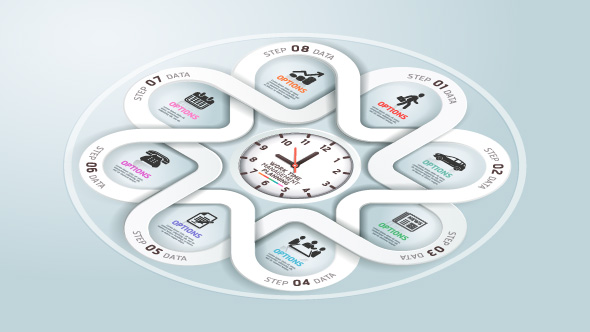 The Need for Content Marketing Analytics
You've probably heard it before but I'm going to say it again: there's no point in creating content if you don't have a way to measure it. If you're creating great content and marketing it on various social media platforms and websites, but not keeping track of and reviewing analytics for how the content performs, then you're not doing content marketing.
There's a common phrase we hear too often in the content marketing world: "post and pray." Too many people who think they're doing content marketing are, in fact, falling victim to this habit. The sad thing is, many of these people spend a lot of valuable time researching, crafting and writing great content—only to have it never seen.
The not so hidden, yet often overlooked cog in the content marketing machine is data. And the lubrication that makes it work? Analytics. Without access to data and an efficient way to analyse it, content marketing loses its effectiveness.
Content Marketing Analytics Software & Suites
If you're not sure where to start when it comes to analytics software, don't worry. There are plenty of free and low-cost options out there to help you familiarise yourself with the world of analytics.
Understanding Content Marketing Analytics & Adjusting Your Strategy
Once you have an analytics suite set up on your website, it's time to dive in. Analytics can be confusing at first, but once you know what to look for, the process becomes easier.
Here are a few key metrics to pay attention to when you're starting out and what they mean for your strategy. Please note that the names of these metrics may vary slightly depending on what software or service you're using.
Page Views & Visitors: This is the most basic of web stats. This metric will allow you to see your most popular pages (including blog posts, landing pages, etc.) and give you an average of how many views your site receives per visitor. This will also give you an idea of your site's bounce rate.
Referrers: This key metric tells you from where traffic to your site is originating. For example, if your company or brand is active on multiple social media sites, you can determine which platform is driving the most traffic to your site. Similarly, you can see which search engines (Google, Bing, Yahoo) are bringing you the most visitors. If you're consistently not receiving traffic from a particular search engine, you may have an indexing issue.
Clicks: If your content includes links to other sites or to other pages on your own site, this metric will tell you which ones your visitors clicked the most. This is important because it gives you insight on user behaviour, including what content most interests your visitors.
Time on Site: This metric tells you how much time visitors are spending on your site. This metric can usually be broken down to inform you of which pages visitors spend the most and least time on. You can then use this information to optimise low-performing pages accordingly.
Conversion Rate: This is probably the most important of all web metrics. The conversion rate is the percentage of people who achieved a "goal" on your site, like downloading an eBook, filling out a contact form or making a purchase. Ultimately, this metric measures how successful your website is.
Although choosing, installing and understanding content marketing analytics software may seem like a daunting task at first, it is the most important piece of the content marketing puzzle. After all, what's the point of creating and marketing content if you don't know if it's effective? Why waste precious time and money if you don't know how to measure your return on investment? To put it simply, if you haven't already, it's time to get in the analytics game.