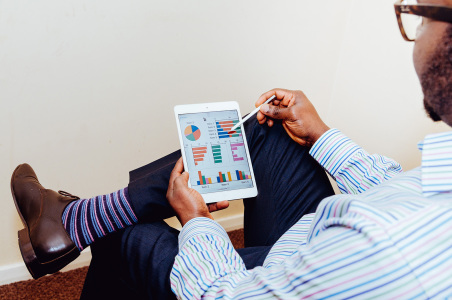 What to Look for in a Data Visualisation Agency?
Data visualization is a powerful way to communicate new and complex information.
When done right, it can deliver your message with both the weight of respected research and the emotional impact of good design.
So, it's no surprise that data visualization has become the hottest new trend in communications. However, too often, attempts to visualize data, end in an incomprehensible or meaningless representation of the numbers.
Typically, this occurs when a graphic design agency without data expertise, is hired to do data visualization.
Typically, this occurs when a graphic design agency without data expertise is hired to do data visualization. They may have great design skills, but being unable to understand and interrogate data means traditional graphic designers fall short when it comes to communicating data.
3 Essential Areas of Data Visualisation Expertise
To our mind, there are three essential areas of expertise to look for in a data visualization agency:
Data Analysis
Information Design
Web Development
Keeping these three criteria in mind will help you choose a team with the skills to create something powerful with your data.
Data Visualisation Agency Criteria #1
Data Analysis Expertise
When working with complex data, it's easy to come up with a complex visualization. That doesn't mean it's the right way to do it.
A good data visualization agency will employ an in-house data analyst to explore your data, delete extraneous information that causes confusion, and refine what's relevant into clear insights.
Valuable insights can be hidden by complexity and it often takes statistical methodology, and the curiosity of a skilled data analyst to reveal the data stories worthy of visualization.
Data Visualisation Agency Criteria #2
Information Design Expertise
A data analyst might be able to find the story told by patterns and relationships in the data, but without good information design, it still looks like a bunch of numbers to the rest of us.
That's why it's important to apply the same high design standards to data visualization as you would to any other design project. Which means talented information designers who put the audience first.
A good information designer knows how to use color, symbols, and space to bring the human story behind the numbers to the fore.
Data Visualisation Agency Criteria #3
Web Development Expertise
While data analysts find the data stories, and information designers visualize those stories, developers do the hard work of building an accurate, interactive, and flexible digital product.
Where infographics are static, more sophisticated data visualizations allow the audience to interact with the data, manipulating and exploring it in their own way.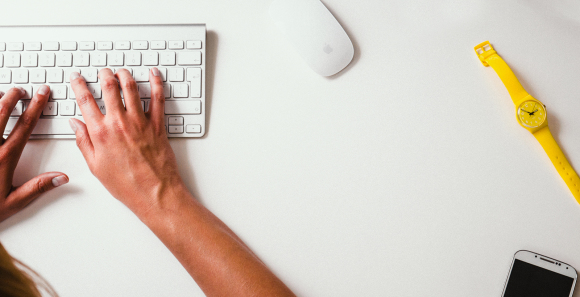 Allowing your audience to take their own journey through the data empowers them to educate themselves. They're more likely to stay engaged and more likely to remember what they've learned, which is really what makes data visualization so powerful.
To make it all possible, an agency needs the expertise of a great web developer to write the high-quality code behind accurate charts, maps, and graphs that offer the audience opportunities to play with the data, and, crucially, the possibility for the data set to be modified.
Specialist Data Skills Make the Difference
The quality of your data visualization can mean the difference between blowing your audience away or baffling them. Make sure you work with a data visualization agency with the specialist skills to do the job.