8 Incredible Examples of Interactive Data Visualization
A Curated List of Data Visualization Ideas That Inspire
An interactive experience blows away legacy methods like Excel and Powerpoint, software that companies, non-profits, and governments have relied on for too long to communicate their data.
Interactive data visualization is not just beautiful, it's often the most engaging, memorable, and effective communication tool you can choose. Why? Because allowing your audience to take their own journey through the data empowers them to educate themselves. They're more likely to stay engaged and more likely to remember what they've learned.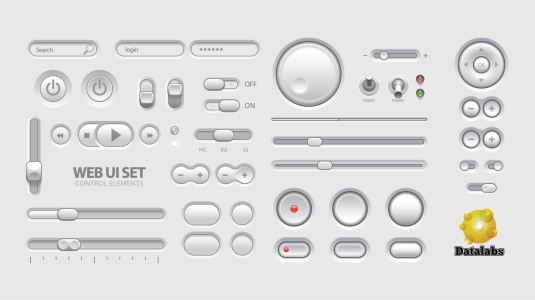 As leaps and bounds are made in software and web technologies, there is an ever-increasing number of applications for interactive data visualization — from presenting research results to crafting executive presentations.
We've curated a list of gold-standard interactive data visualizations which we hope will inspire you to try it for yourself. May your data never be boring.
Interactive Science Data Visualization
This first interactive experience is a big heat map. Literally. Check out your closest city and head for the coolest spot this summer. But unfortunately with climate change, the folks at Bloomberg have probably run out of red pixels as you'll see in this excellent interactive data visualization. Titled "Mapping the Coolest Spots Inside the World's Sweltering Cities", this interactive mapping site is a premier example of how to do interactivity and storytelling well. 
Climate Data Visualizations
Go Sweden! In this excellent interactive site, we cheer for a country trying to do the right thing by the world. The result of the country's government's climate effort is here for all to see — good and bad. The tool uses a variety of interactive charts and storytelling techniques — all are pretty much flawless in their execution. You'll see maps, scatterplots, lots of timelines, and of course, temperature visualizations. Hop on the site and root against carbon!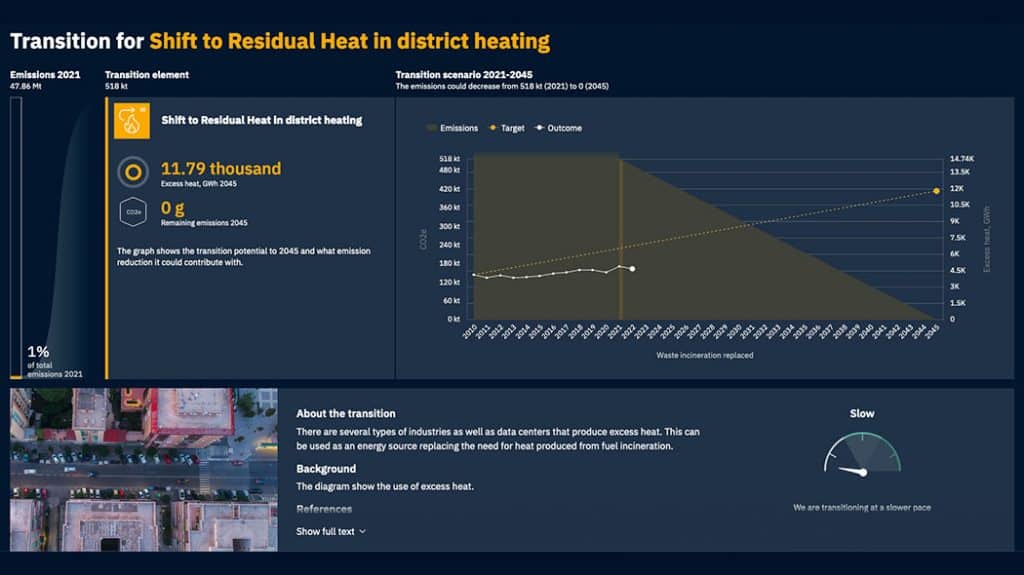 Examples of Interactive Data About Human Rights & Migration
This is an impressive feat. Quite possibly this interactive data visualization, more of an entire visualization smorgasbord, is our pick of the year. Combining social justice, climate data, and some of the most impressive 3d maps we've seen to date, the Global Centre for Climate Mobility has put numerous issues facing humanity right in our faces and on our computer screens. This site has to be explored to get the true feeling of what interactivity can do with data. Compare this gem of a site with a flat spreadsheet and you'll get a sense of what all data be designed and coded.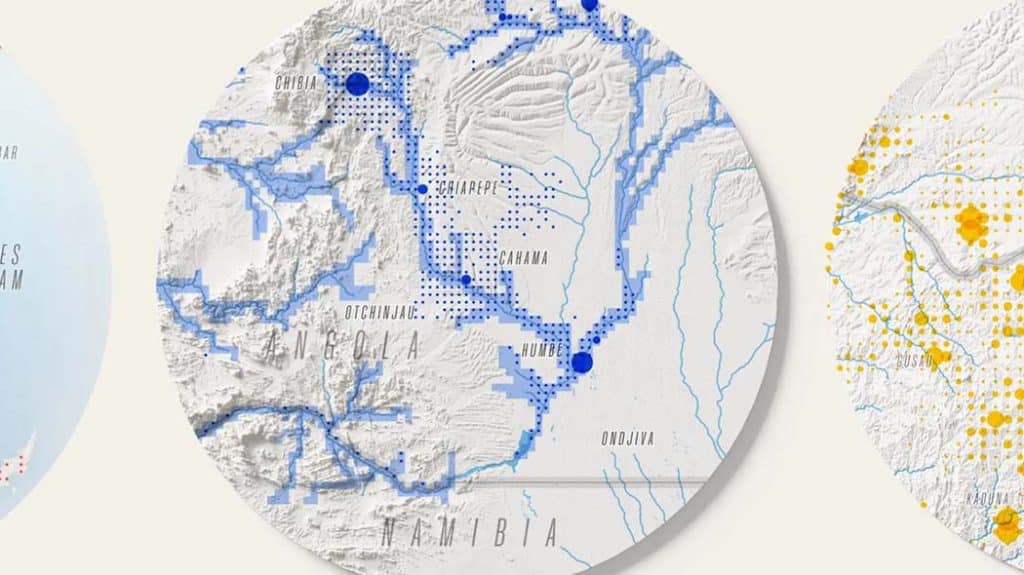 Economics & Technology Interactive Data Visualizations
Who says economics isn't sexy? The World Economic Forum has wrapped some of technology's pressing concerns into a lovely interactive. Click your way through the site's topics including energy transition, innovation, ASEAN, and artificial intelligence (pictured below). Half data and half interactive content and data library, the interactives are clean and simple. But like the circular dendrogram interactive in the below image, you'll appreciate the experience on multiple fronts. 
Examples of Interactive Data About History & Library Collections
From the tiniest images can come such joy. See the vast collection of the New York Public Library (NYPL) in this fascinating interactive data visualization Brian Foo of NYPL Labs. Peruse through the vast image library by century, genre, collection, and even by color. Below we chose brown. We were especially impressed by the speed of the site and the crispness of the imagery. This an impressive task that normally isn't assigned to librarians.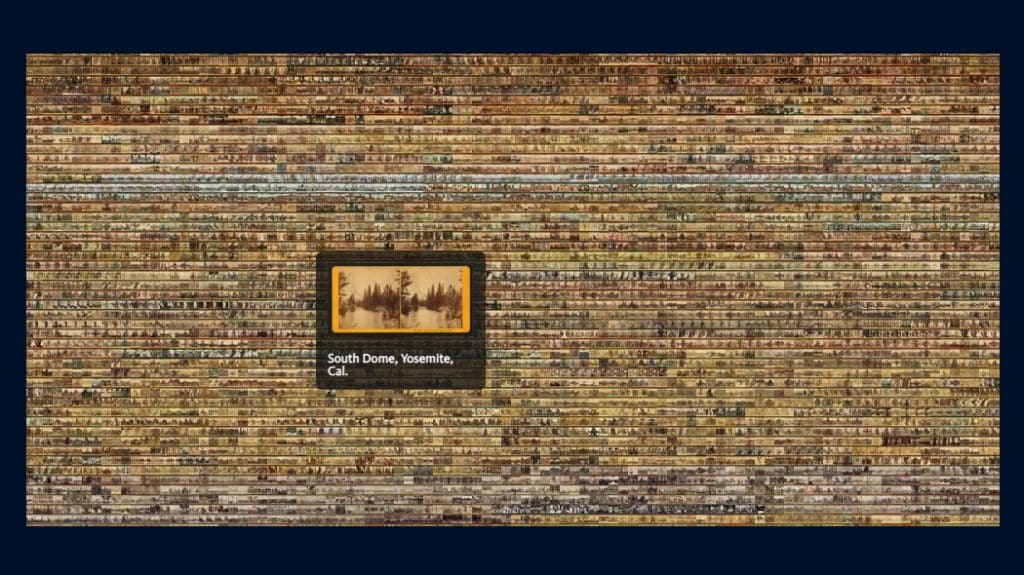 Interactive Visual Content for Media
When New York City rolled out its bike-sharing program, the New Yorker used live data, provided by Citi Bike, to map where people rode in the city for one month. The interactive visualization tells a fascinating story about how New Yorkers find new ways to navigate through the city as the month progresses.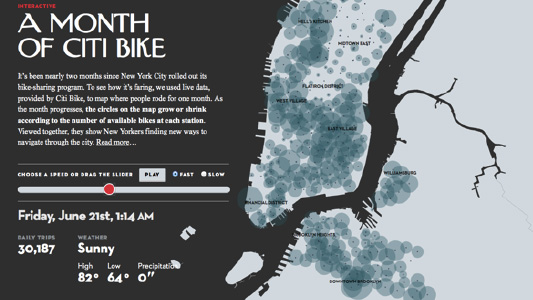 Interactive Annual Reports
Mailchimp's Annual Report microsites have been generating admiration on blogs and social media for years. They're often pointed to as a model for how to do Annual Reports. The reason? They're masters at interactive data visualization. They don't try to hide the numbers out of fear of boring their audience, they show off their data with clever interactions and quirky imagery. This year's report is no different. As huge fans of using great illustrators, we applaud this company for its style and technical innovation. Plus, there's always a boldness to a left-to-right scrolling site. Kudos, Mailchimp! Check out their latest below.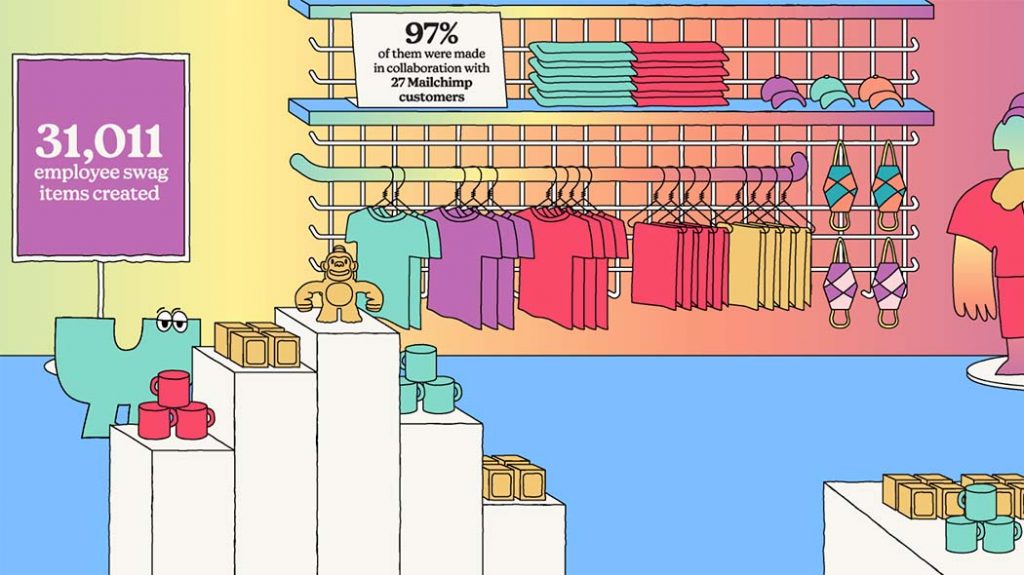 Examples of Interactive Data in News & Current Events
Unfortunately, this interactive makes our list. Updated by the crew at the Washington Post, this visual analysis shows the school shootings in America since the Columbine High School massacre in 1999. In a country where gun violence regularly makes headlines, using data to tell this story has allowed the Post to cut through political rhetoric, and present the facts. Seeing is believing, unfortunately.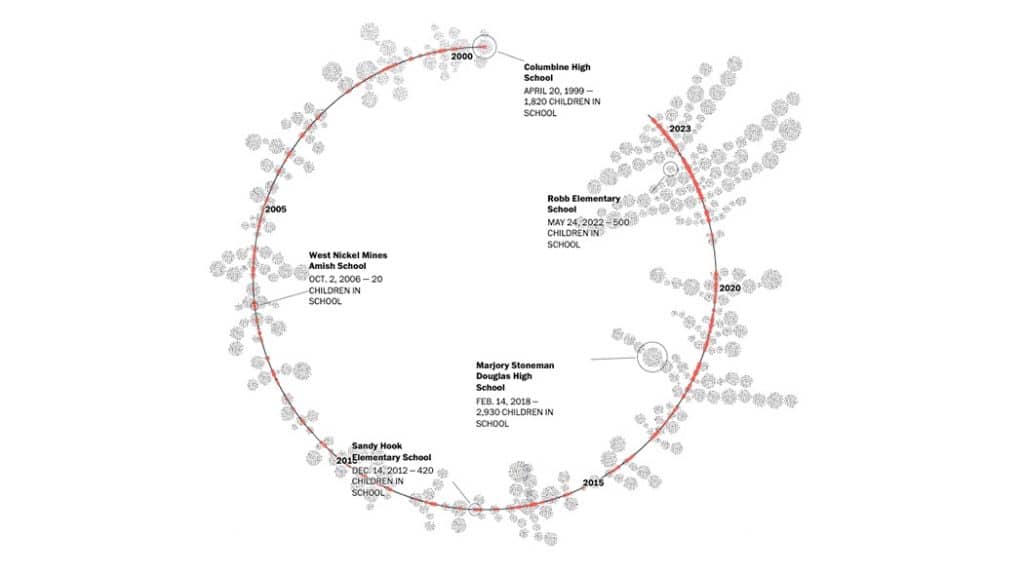 These examples are just the tip of the iceberg. Interactive data visualizations have the potential to transform how you communicate data across the board. Here are just a few of the other possibilities for this powerful communication tool:
Sales Presentations
Training Modules
Product Collateral
Educational Content
Press Releases and PR Content
Interested in your own interactive Annual Report and microsites? Find out more.
---
Talk to us about the incredible data visualizations we can make for you!
Get in touch with us directly by emailing hello@datalabsagency.com
or by clicking the Contact Us link in the navigation.
---