The Best People to Follow on Twitter for #DataViz
We've gathered a list of 20 of our favourite data-viz people to follow on Twitter.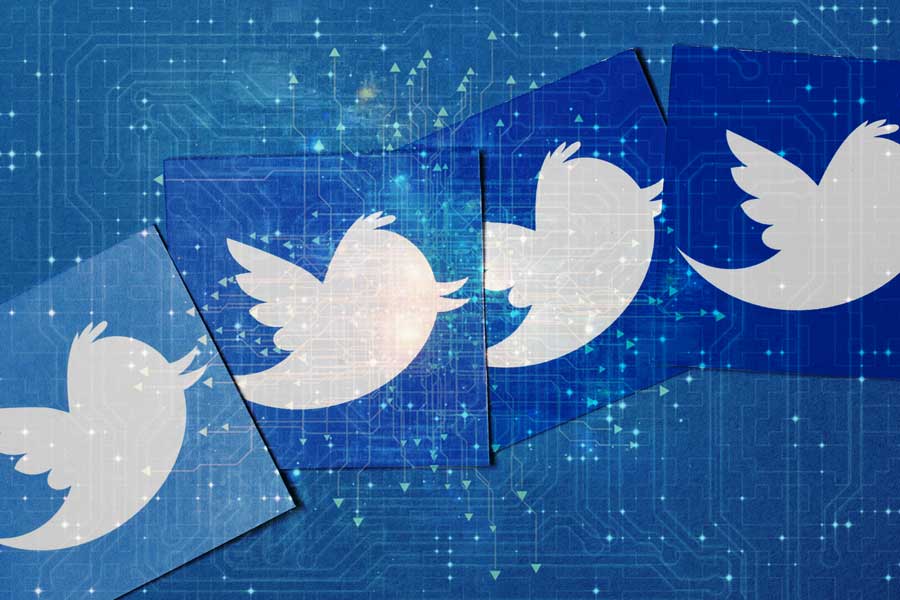 Twitter is a pretty magical place. And for those of us that love all things data visualization, Twitter is even more magical because it's constantly refreshing with data, glorious, data! So, in celebration of all things #dataviz, we've curated a list of the coolest individuals on Twitter who are all about data visualization.
With a huge 114,000 followers at the time of writing, Randy Olson is one of the big names of #dataviz on Twitter. Randy is a senior data scientist at The Penn Institute for Biomedical Informatics, so it's no surprise he's both a prolific and frequent tweeter of all things data-viz!
2. Catherine Madden (@catmule)
Catherine Madden runs a design studio where she helps clients communicate and visualize data. On Twitter, Catherine shares some of her own work, as well as stories about what's happening at her studio. If you're interested in oneday working in a data-viz centric studio and want some insight, Catherine is one to follow.
Mara Averick shares a lot of visual content on her Twitter, and has reaped the rewards, with over 17,000 followers. She describes herself as a #datanerd who uses #data4good, and we love that! She also has a whole Twitter account for her French bulldog, Batpig. We love that, too. He has over 3,800 followers. So, more than you probably, and definitely more than me.
With 35,000 followers, Andy Kirk's Twitter is heavy on the retweets, but is a great one to follow if you want to know what's big in the data-viz world. Most likely, Andy will tell ya.
Nathan is a statistician whose feed has become popular because, along with tweeting some great stats and infographics, he's also quite funny and often has little data-viz quips to share. Oh, and he has 66,000 followers to share to.
He's only got just over 2,000 followers, but with that profile photo, you know RJ is going to have some pretty good things to share. RJ describes himself as being "on a mission to humanize data", and on his Twitter you'll find some great infographics as well as some pretty funny personal anecdotes.
Jacqueline Burns is an international trade broker who shares all things logistics, global trade and supply, and big data with her 29,000+ Twitter followers. She lists her other interests as ecommerce, blockchain, bitcoin, crypto, and newtech, so if you feel you feel the same, boy have we found your perfect Twitter match!
With 27,000 followers, Marcus is a data and analytics consultant who has made himself popular on Twitter amongst the data-viz crowd for consistently – and constantly – sharing and retweeting some great data visualisations! You'll never get bored on Twitter if you follow Marcus.
It's no secret The Guardian US's Mona Chalabi is one of our favourites. On her Twitter, you'll find personal anecdotes, some quality retweeting, and, of course, her trademark hand-drawn data-viz.
Max Roser is a researcher at the University of Oxford and uses his Twitter to share his own data-viz and research in long-term trends of living standards. With a huge 111,000 followers – yes! – it goes to show people want to know what he's got to share.
Chiqui Estaben is the deputy graphics editor at The Washington Post who has previously worked at National Geographic and The Boston Globe. As you might expect, the content he shares and retweets is rather news-heavy, but if you're into your news with a side of data-viz, this one's for you!
With another home at storytellingwithdata.com, Cole Knaflic uses her Twitter to share a lot of graphics and design news, content, and even advice. Cole is a fantastic person to follow if you'd love to learn more about storytelling with data.
13.  Shirley Wu (@sxywu)
Shirley Wu is a freelance software enginner who creates data visualisations. Of herself, she says she "codes too much and doesn't draw enough". On her Twitter, you'll find an array of shared data-viz, her original work, including interactive data, as well as quips about her personal life.
With the rather royal-sounding title of Knight Chair at the University of Miami's School of Communication, Alberto impresses his 36,000 followers with his constant wit and knowledge of all things data. He also does a lot of great re-tweeting.
Data journalist and information designer David McCandless is one of the big names in data-viz, and for good reason. The author of Information is Beautiful, David's followed by just over 21,0000 fans on Twitter, where he tweets are a mix of data-viz, politics, and pop culture.
16.  Samantha Zhang (@moyicat)
The design lead at Graphiq, Samantha's Twitter is, unlike most on our list, one that is quite personal. But if you prefer a more personal side to a data-vizer's Twitter, Samantha is a great person to follow. Over 3,800 followers like what she's got to say.
17.  Martin Wattenberg (@wattenberg
)
A big gun at none other than Google, Martin uses data-viz "as design, science, art, and journalism". With over 12,000 followers, Martin cannot be faulted on the brilliant infographics he shares. One to follow if you're visually inclined on your Twitter feed!
Susie Lu probably works where you wish you did – she's the senior data visualisation engineer at Netflix and on her Twitter, you'll find her arty side. Of course, because we're all obsessed with data-viz, her arty side includes a lot of graphs, stats, and infographics. What's not to love?
19.  Leonard Kiefer (@lenkiefer)
Leonard Kiefer is the deputy chief economist at FeddieMac and prides himself on "helping people understand the economy, housing, and mortgage markets", and with his Twitter, he does exactly that. Leonard shares some brilliant data and infographics in relation to housing and the economy, so if that's your thang, get following!
Nadieh Bremer is a freelance data artist and data visualizer with an impressive 12,000 followers. Her feed is also pretty impressive, featuring a lot of data-viz (naturally), news (of course), and best of all, at the time of writing, a chihuahua VS. muffin comparison retweet. Amazing.
 So, that's it. Twenty of the best to follow on Twitter for all things #dataviz. But we have one extra one for ya…
Hey, how could we not mention our very own Otto? Head of Datalabs, make sure you give Otto a follow for some great data-viz tips and tricks – he shares aaaalll the latest in news from us, so you won't miss a thing!
Hey! Don't forget to follow us!
Find us on Twitter @datalabsagency. We're a must-follow. 😉 And don't forget to sign up to our Newsletter!
Oops! Did we forget someone great? Is your favorite missing? Let us know in the comments below!