Datalabs were hired to create an infographic to visualise data from a client's HR survey.
This is a quick run down of how we went about designing and developing the infographic
Who
A large Australian and New Zealand food manufacturer engaged Datalabs to visualize a set of survey results undertaken by their human resources department and an external consultancy. The needed a visually engaging infographic with text explaining their progress and statistics with a visually engaging and easily understood format. The survey results were positive but they were not engaging and were unlikely to be read by the staff who'd undertaken the survey.
What
We were tasked with creating an infographic with similar images to those used in the original survey collateral to make sure they were recognizable from the original material. We were given a mock-up in a Word document with stock photo's that our designer reinterpreted and created icons & graphics. We chose to present the information in two ways both horizontally and vertically (traditional infographic or web-based format) so they could be printed on A3 & send via email & social media.
Why
We visualized the current state, how things had improved, and how they were tracking to keep that improvement going throughout the business. This took on a flow chart view as the data had a narrative that changed over time and that had a natural timeline style. Additionally, we needed to convey data & survey results which meant having a big opening statement that conveyed the data changes with interesting visuals.[/one_third_last]
Wide Print Infographic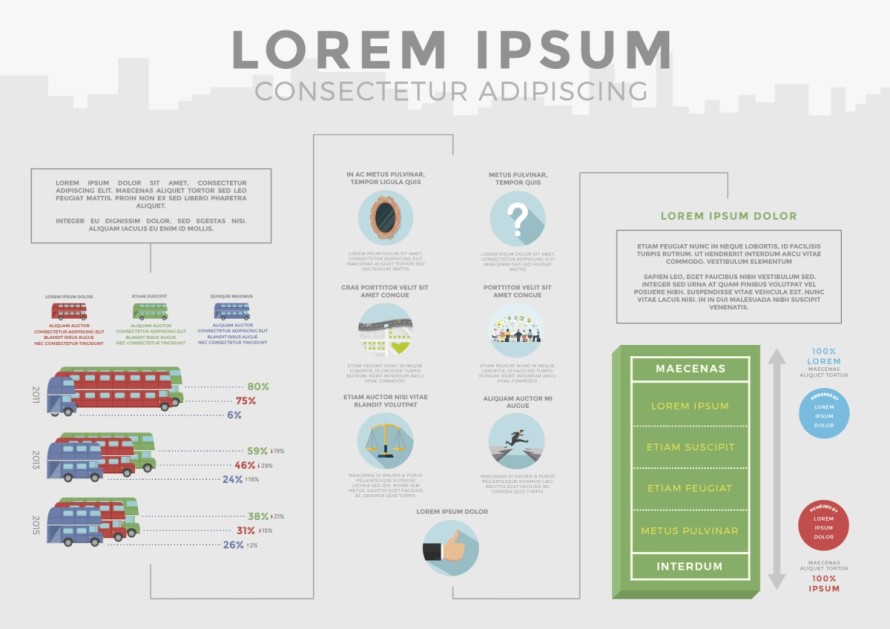 Long Version Infographic

We love designing infographics – story based or data driven. If you're thinking about one, get in touch and we'll talk you through our process.