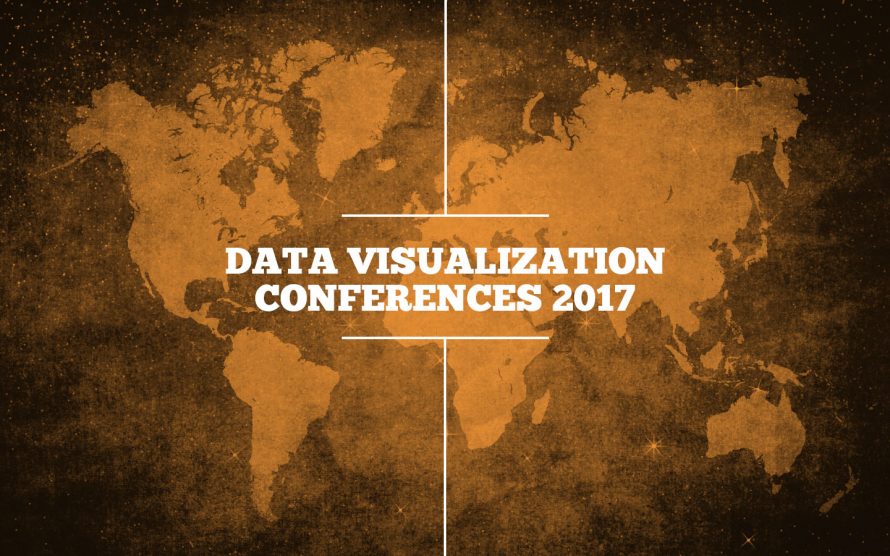 Our List of Data Visualization Conferences for 2017
With Christmas decorations now flooding department stores, we figured it was time to update our list of data visualization conferences and events in preparation for 2017. Here are some of the most innovative and influential events coming up in the world of data visualization, analytics and technology.
N.B. If you've arrived here looking for Datalabs conference speaking, you can find that here or our workshops, here.
JANUARY
---
Las Vegas, USA — January 25th and 26th
Speakers from: Microsoft, NASA, Airbnb, Nokia, Citizens Bank, Universal Music Group, eBay and more
With fantastic networking opportunities, Innovation Enterprises' Las Vegas summit hosts experts and leaders across a diverse range of industries. A mixture of exciting technology and real-world business studies are shared along with innovative ideas and best practices around big data.  A full calendar of Innovation Enterprises events can be found here.
Las Vegas, USA — January 25th and 26th
Speakers from: Microsoft, NASA, Airbnb, Nokia, Citizens Bank, Universal Music Group, eBay and more
With fantastic networking opportunities, Innovation Enterprises' Las Vegas summit hosts experts and leaders across a diverse range of industries. A mixture of exciting technology and real-world business studies are shared along with innovative ideas and best practices around big data.  A full calendar of Innovation Enterprises events can be found here.
FEBRUARY
---
San Francisco, USA — February 1st – 2nd
Speakers from: NASA Ames research Ctr., university of Tokyo, Lawrence Berkeley National Laboratory and more
VDA 2017 focuses on research, development and application aspects of data visualization and data analytics to create holistic and in-depth discussions based on the work and experiences shared by leading visualization researchers and practitioners from around the world. After starting in 1994, the conference has grown significantly attracting a truly diverse range of industries and keynote speakers.
Melbourne, Australia — February 8th – 9th
Speakers from: ABC, Optus, ANZ Bank, Gumtree, Commonwealth Bank and more
With two full days of networking opportunities, interactive discussions, insightful and educational presentations as well as panel sessions, this summit covers all things data and analytics including predictive analytics, cloud computing and more.
San Francisco, USA — February 11th – 16th
Speakers from: TBA. Last year's speakers came from leading organizations such as IBM, Microsoft and Eventbrite
With more than 100 talks across workshops, the hackathon, conferences, expos and 50+ city-wide partner events, DeveloperWeek hosts more than 8,000 developers, turning San Francisco into a smorgasbord for all things web, mobile data, AI and more. It's the world's largest developer expo and conference series providing countless opportunities to network with the best developers in the industry.
Check the DeveloperWeek website closer to date for releases on speakers and schedules.
MARCH
---
Melbourne, Australia — March 6th
Speakers from: Carsales.com.au, Starcom Mediavest Group and our very own John 'Otto' Ottinger from right here: Datalabs!
Set in the heart of Melbourne, this conference encompasses all things data visualization. The full-day event will bring together industry professionals and thought leaders from the field of data visualization (such as Otto). Understand and learn more about methods for effective data visualization implementation within your organization or for your clients. Network with some of the industry's best and expect to hear leading, future-focused ideas presented in talks and broken down in interactive round-table discussions for all participants to engage with. If your role involves anything to do with data or design, there's something here just for you!
Events running in over 40 cities around the world — March 23rd
This leading global event is huge. Various events focus on the social, political and technological impacts of data and there are bound to be several interesting events in the city closest to you. But don't forget to look into others cities' events to see if a trip is worthwhile. The flagship event for Jakarta will bring a range of speakers from both commercial sponsors and academic and Big Data experts. Visit the website to see what is happening and who is speaking in the cities near you closer to date.
Pamplona, Spain — March 26th – 31st
Celebrating its 25th year running, this is the world's top infographic event. The awards show aside, the summit and the "Show, Don't Tell" workshop are going to be your best chance to see what the best from around the world are doing in infographics and learn some new techniques.
APRIL
---
Seoul, Korea – April 18th – 21st
Speakers from: Seoul National University, Microsoft Research and more TBA
2017 will mark IEEE's 10th annual PacificVis event. The symposium fosters better exchange between visualization researchers and practitioners and welcomes all areas of visualization research. Including workshops, keynotes and tutorials, this is a good conference to make connections in East Asia.
Boston, U.S.A – April 24th – 25th
Open Vis is a two day conference that focuses on visualising data on and for the web. Covering information design, data analysis and the use of open web technologies. The call for 2017 speakers is still out, but you can check out videos from the 2016 conference to get a good feel for what you can expect in 2017.
MAY
---
Denver, USA — May 6th – 11th
The premier international conference of Human-Computer Interaction, Chi 2017 will be hosted in scenic Denver, further motivating the conference's theme of 'Explore, Innovate, Inspire'. Join people from a diverse range of disciplines and cultures to discuss innovation, ideas and inspiration around design, interaction, and more.
Barcelona, Spain — June 12th – 16th
The schedule will be announced one month from the conference.
A Eurographics and IEEE co-sponsored event starting in 1999 as a symposium, this conference focuses on the exchange of ideas between researchers and practitioners from around Europe in the area of data visualization. Check closer to date to see the full schedule and find any co-located events outside of Spain.
JUNE
---
ICCS 2017 (The International Conference on Computational Science)
Zurich, Switzerland — June 12th – 14th
Speakers: TBA. Check the Keynote Lectures page closer to date.
Starting in 2001, Switzerland's ICCS conference will mark the 17th annual event – with 2017's theme: "The Art of Computational Science. Bridging Gaps – Forming Alloys". More of a science based conference, ICCS will focus on recent developments in complex computer science areas.
Minneapolis, USA — June (dates TBC)
Speakers: TBA. See the speaker's list from 2016
Covering art, interaction and information, Eyeo was first launched in 2011. Quickly building a solid reputation for itself, Eyeo conferences now stretch over 4 days and give you the opportunity to get hands-on in their workshops in several labs, listen to great speakers and mingle with the full spectrum of web and application producers. Check out their Vimeo for a sample of past talks.
 JULY
---
San Diego, U.S.A — July 10th – 14th
An event dedicated to the spectrum of Geospatial applications, Esri UC brings together economic, social, business and environmental leaders. Network, learn and solve problems with students, professionals, Esri staff and others in your industry or geographic area.
London, UK — July 11th – 13th
Speakers: TBA. Check the EVA site closer to date for updates.
A bit more arts and culture focused than some others on this list. EVA is an excellent event to share ideas and pick up new approaches from the less business focused side of things. Including a workshop, EVA welcomes artists, designers, researchers and technologists from around the world. They're also running a pre-conference symposium July 10th.
Los Angeles, USA — July 30th – August 3rd
One of the biggest computer graphics conferences, Siggraph is a highly influential event boasting five days of research results, demos, educational sessions, art, screenings and hands-on interactivity, and three days of commercial exhibits showcasing the current hardware, software and services of the industry. Most of the application deadlines for submissions fall in late spring, so by April/May you'll see more concrete details on what's available this year.
AUGUST
---
Halifax, Nova Scotia, Canada – August 13th – 17th
Starting in 1989, this is the oldest and largest data mining conference worldwide. Bringing together researchers and practitioners from a range of data fields, KDD is able to not just showcase best practices in industry and government, but also highlight innovative research. The conference also has a long tradition of showcasing talent that would later go on to great accomplishments. Keep your eyes peeled at this one.
SEPTEMBER
---
Boston, USA — September 6th – 7th
Speakers from: National Geographic, Facebook, Netflix, Pfier, MasterCard, Pinterest and many more.
This two day-event brings more than 200 data enthusiasts together to focus purely on data design and analysis. Topics range from sketching and designing data visualizations to creating quality UI/UX across multiple devices to using data visualizations to make effective business decisions. This is a great event for connecting and sharing insights and best practices amongst the industry's experts and leaders.
Arizona, USA — September 29th – October 7th
Calls for participation are yet to be made for this event, but rest assured, IEEE events are some of the best that you can attend. Really three conferences; Visual Analytics Science and Technology (VAST), Information Visualization (InfoVIS), and Scientific Visualization (SciVis), you are bound to find a great deal of information and inspiration.
OCTOBER
---
Washington, USA — October 5th – 7th
This is the Online News Associates Annual conference and awards. There aren't a lot of details about this year's event yet, but ONA draws in some of the best and brightest in digital journalism. A great opportunity to explore new technology and tools used for the very specific set of problems that news visualization can present.