Interaction & User Interface Design
Dashboard Interface Design | Infographic UX & UI Design | CRM & Portal Design
Datalabs takes infographic and information design skills into the world of interactive, custom interface, dashboard & portal design.
We use the principles of UX/UI/CX design to match great reporting and information visualisation to highly usable, functional and really, really good looking front-ends.
We design custom dashboards for: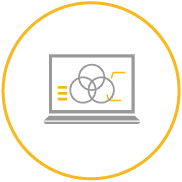 Software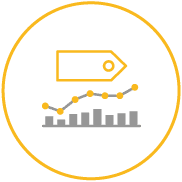 Analytics or Reporting Portals for your customers
CRM and Action-Oriented Interfaces for your staff and
day to day management
We also do system visualisation for supply chain, logistics, warehouses, transport, healthcare, operations or anything that could be improved by a better set of visual tools (which is pretty much anything, really).
Infographic UX & UI Design
Our design work  comes from a people, user and customer-first approach to design. We come up with our designs collaboratively and in consideration of the people it affects most in a workshop-style whiteboard and prototyping session.
We know that people are time poor and need information quickly and efficiently. So we design for a customer and user interaction that boasts of its ease of use and understanding. It's what we do for all flat report design and these same principles apply to interface design. Using the approach we take in data visualisation and infographic design work, we can create interactive interfaces that champion best practice information design and communication – while still looking slick as ever.

CRM & Portal Design
Give your staff, team leaders and operations managers the tools to truly understand their day, week and month with a single view that can be expanded to organise and display everything they need to do their job.
We design with a 'what action can I take' perspective baked into our dashboards. Why? Because reporting is great, but having the user know what they need to do next to meet their targets at every point of the day is so much better.
This same 'what action can I take' perspective gets baked into reporting, management, customer profiles, all the way up to the CEO report dashboards.
What We Work With
We take a user first approach to firstly understand the persona that will interact with the dashboard. In other words, we're technology and platform neutral initially, and all we need to start is a whiteboard and people.
From there we design for web and mobile apps, custom dashboards, SAAS portals, BI tools like PowerBi or Tableau, or with JS libraries like Highcharts or D3.

Who We Work With
We design and work with a 'people first, technology later' approach so we're pretty confident that if you have a tool or system that needs interaction or information design we can own it and deliver awesomeness. We work with software developers, marketing teams, c-suite, analysts, through to enterprise and information architects to get the creative and pratical side of the business aligned with the technical and the people who'll use it.
We'll take you through our process to end up with something that your user will love interacting with while simultaneously making your information delivery way more efficient.
---
For effective interaction design that looks incredible:
Get In Touch
Give us a call on 03 9416 3033 (AUS) or +1 (650) 646-3793 (USA)
Or head straight to our inbox at hello@datalabsagency.com
---
Want more?