Your Guide to the Best Data Analytics Conferences in 2023 & 2024
The Data Analytics Conferences Guide 2023/2024 is your one-stop shop for conferences you actually want to go to. These are great conferences in cool cities. It's a simple equation.
Plan your next conference trip today if you're lucky enough to travel. But in this list of the best data conferences worldwide, we're going everywhere regardless of cost. This year, we've got a lot of cool AI conferences. In addition, we have our first engineering and architecture conference for data folks. And of course, there are still the words "Big Data" in a few conference titles. So there are some wonky conferences still running on this side of the pandemic. And also always, there are a few new conferences, new entrants to our Top 14, like the Transform 2023 conference in San Francisco. 
But even if you're working from home, you can check into the best the virtual worlds have to offer.
So which of these 14 conferences would you log into? If you could go anywhere in the world — where would you go?
The great thing is you don't have to go everywhere. The best analytics conferences have enhanced their streaming and interactive content.
So treat yourself to some "me" time this year and plan for the future with our list of 14 of the best analytics and data conferences to go to this year.
May 17th to the 19th — Amsterdam, Netherlands (onsite and virtual)
Amsterdam in May is a good reason to go to this conference. But let's keep it professional. This conference is strong in four areas: Data Engineering, Ethics & Privacy in AI, Customer Experience, and Open Source.  This conference spans a full three days. Google, Asics, and Wayfair are all sending speakers.
This year's conference seeks to tackle a few intriguing areas. And few of my favorites:
Applications of ML in Improving Customer Experience
Full Open Source and Free Data Centric Distribution
This conference tends to be more technical and less showy than say the World AI Cannes Festival. But it also tends to buck the trends and dive deeper into some foundational areas of "Big Data".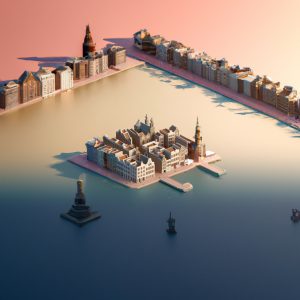 June 13th & 14th— Toronto, Canada (onsite and virtual)
It's summertime in North America, so we're switching our focus to Canada for this long-held summit (at least by data conference standards). The Big Data & Analytics Summit in Canada is now in its ninth year. Looking at the conference speaker list, this conference again has the widest spread of expert knowledge: There are more industries here than in most conferences. Real estate, education, tech, and manufacturing all share the same roof.
Held again in Toronto, this is one of the Top 3 North American conferences, and judging by its longevity, it appears attendees agree.
July 8th through the 12th — Sydney, Australia (also held virtually)
The Digital Health Institute Summit is the first major data analytics conference in the healthcare industry. This year Sydney is the city for the conference and the International Convention Centre (ICC) play host to some of Asia Pacific's (and the world's) foremost experts in healthcare AI, digital diagnostics, and advanced forms of gene therapy technologies.
This healthcare conference brings together hospitals, government, and private-sector analytics companies. Together, these groups hold knowledge about the current and future use of data in healthcare. After years of the Covid-19 pandemic, many of the researchers and speakers in attendance plan to showcase their progress in data sharing, machine learning, and patient outcomes.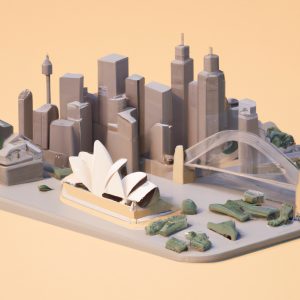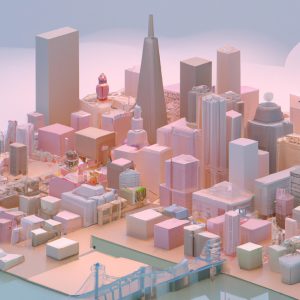 July 11th & 12th — Hosted in San Francisco, but also global (virtual)
As you would expect from a conference in San Francisco, there are some heavy-weight companies sending their best and brightest. This year's conference is called Transform 2023. This was a merger of another analytics conference that made our list in 2022. But the new Transform conference looks even better.
Oracle, Ebay, Intel, Meta, FedEx, Alaska Airways, Visa, and Marstercard are all coming to this 2023 conference. Easily one of the most esteemed list of speakers. But how about the speeches and workshops? As you would expect, lots of generative AI panels. Cybersecurity and risk analysis get some airtime. Overall, this is a future-looking program from the VentureBeat crew.
July 31st & August 1st — Sydney, Australia (onsite and virtual)
Visit Australia in the "winter". The Southern Hemisphere hosts some of the best data analytics conferences, and 2023 looks better than 2022. We're back in Sydney for the self-serving Gartner conference. I'm always distrustful of the Big Consultancy conferences. I want to learn, not be sold to. That said, a vast portion of this analytics world we live in is put together by these folks (and others), and I like to know what's going on. And the topics for 2023 look good!
For me, these are the tracks to pay attention to.
Track C: Analytics
Track D: Strategy and Value
Track E: Data Science, Machine Learning, and Artificial Intelligence
So come Down Under, see the Opera House, and get your geek on at this or another Gartner conference like it.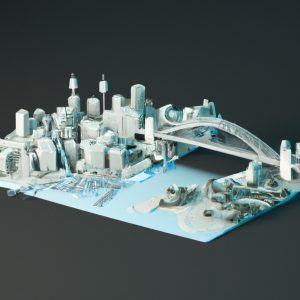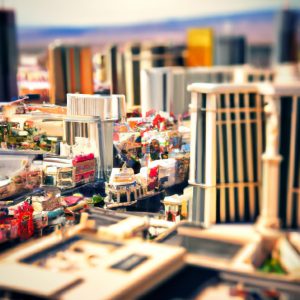 August 7th through the 9th — Las Vegas, U.S.A. (onsite and virtual)
Out of the pack of data analytics conferences in 2023, this conference, still gets me excited. I don't know if it's Ai4's website, promoting the conference. Or it's this conference's general vibe. This conference has some real heavy thinkers, and I like that. This conference is also held in Las Vegas, which makes it kinda cool.
Held in the MGM Grand Hotel, this conference has a lot going for it. OpenAI are here. DeepMind. Softbank. I could go on…
Take a look at this year's conference speaker list.
September 14th — Melbourne, Australia (onsite and virtual)
Visit Australia in the "winter" is always a good idea.. Chill people, experts abound, and lovely cities to visit. 2023 is seeing a rebound in the conferences in Australia. And again the Southern Hemisphere hosts some of the best data analytics conferences.
Melbourne plays host to the Big Data Analytics Forum. The tagline for the conference says "Big data applications for the built environment". Make of that what you will, but I like what I see, what I could learn from this one.
Engineering analytics, AI in architecture. Good coffee in Melbourne. Mmmm.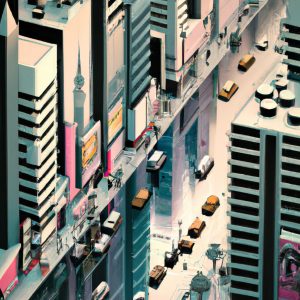 October 16th to the 20th — Dubai, U.A.E. (onsite and virtual)
Dubai's AI Everything conference is the epicenter of the AI world for four days. This conference promises to bring "THE WORLD TO THE LARGEST AI EVENT ON THE PLANET". All caps. I'm all in.
It's a big vision. But it's hard not to buy into the potential for this conference to help achieve that vision. If you've ever been to Dubai, Qatar, or Singapore, you can appreciate what true government backing can do for innovation.
Have a look at the program! Generative AI is here. Blockchain is still going. Fintech is of course interesting for investments in the Middle East. I personally would like to peek into the Digital Cities X AI track that this conference has.
November 1st & 2nd — London, England (onsite and virtual)
DeepMind and OpenAI are often here at the Deep Learning Summit. Need more information? Ok. Interested in any of the following topics": Deep Learning Use Cases,  Meta-Learning, Neural Networks, Machine Learning, Deep Learning Algorithms, NLP, Autonomous Vehicles or Robotics. This is the coverage of topics that the Deep Learning Summit often has multiple presentations going on at once.
It's a good thing that they're offering On-Demand Access post-event to re-watch any sessions that you either missed or want to go back to again (because you were scratching your head the first time around).
This London conference has some top presentations. Keep it marked on your calendar if you're kicking about in Europe.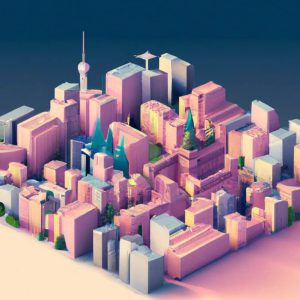 November 15th & 16th — Berlin, Germany (onsite and virtual)
If you are still in Europe, why not go to a second conference? Now to Berlin and the Machine Learning Week Europe (MLWE) conference.
MLWE streams for this year's conference?
Predictive Analytics for Business
Predictive Analytics for Industry 4.0,
and Deep Learning World
"Deep learning world" sounds very mysterious. But I'd be following that stream. This conference has a fascinating array of applications/topics that can be covered. Have a look at the list to see if there's something that you wish to learn or strive to better understand.
November 25th to the 28th — Washington, DC, U.S.A. (onsite and virtual)
To Washington, DC, we go. This list always includes a great analytics conference that focuses solely on marketing. Here's that conference: the Marketing Analytics & Data Science conference.
This year, the conference is combined with Content Marketing World (also run by the Content Marketing Institute). The conference promises to "be a gathering of end-to-end marketing professionals that includes strategists, content creators, marketing insights professionals, and data scientists."
Cisco, Audi, and LinkedIn , IBM, Nissan, the U.S. Army — they all send people to this conference. And with Washington, DC as this year's host, you'll be spending time in a great city for a few autumn nights.
November 31st & December 1st — London, England (onsite and virtual)
Who knows where data and analytics will be at the end of any year, let alone 2023? But year after year, the AI & Big Data Expo tries to point out the likely futures of this fast-moving industry.
will be a gathering of end-to-end marketing professionals that includes strategists, content creators, marketing insights professionals, data scientists
Speakers in the past have included representatives from the GSK, BBC, Dell, Rolls Royce, AstraZeneca, and Bank of America. So do expect something for everyone, especially if you're in the automotive, media, technology, pharma, and finance sectors.
A plus for this trip? London is getting more and more festive as the year comes to a close.
February 8th to the 10th — Cannes, France (onsite and virtual)
Who says being a data scientist isn't sexy? You get to go to Cannes.
This is quite a conference and not only because of its location, in the beautiful south of France. Europe's and indeed the world's data experts will mingle, collaborate, and share their knowledge at the Palais des festivals.
Boasting over 14,000 in-person and online attendees for the 2023 conference, the World AI Cannes Festival (WAICF) is one of the largest conferences on this list.
In only its third edition, the 2024 Festival lists sessions touching on a wide array of machine learning topics. A few choice titles from WACF's previous programs included specialties in climate change, fraud, and manufacturing. And as expected, the heavy-weight companies of Europe are in the South of France for this conference: Renault, Allianz, and Siemens just to name a few.
So look out for the 2024 program and have a think as to whether you want to spend February by the Mediterranean Sea…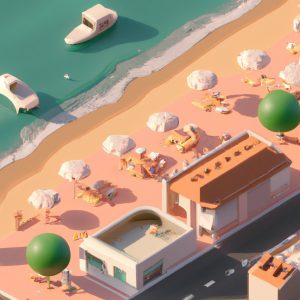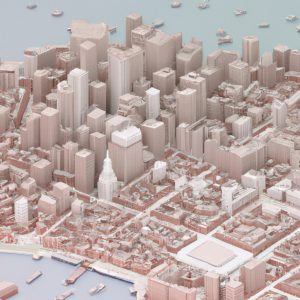 March 1st & 2nd — Boston, U.S.A. (also held virtually)
The northeast of the United States gives us a fantastic conference focussed on a popular subject — sports. MIT's Sloan Sports Analytics Conference is the perfect place to learn how analytics and machine learning are applied in athletics. Speakers come from a variety of industries and backgrounds, and to look at the coverage of sporting teams they come from, one can only be impressed: football (both world soccer and American gridiron), basketball, baseball, and more.
Some notable speakers at this conference (and there are many): Gary Vaynerchuk, Nate Silver, and Malcolm Gladwell. Plus, senior executives from Netflix, Twitter, and Amazon will speak on consumer data and the sports fans' perspectives.
2023's conference had the Chief Revenue Office of the NFL speak. Other notable names: The Commissioner of the National Women's Soccer League, a data scientist at the ESPN network, and the Vice President of Amazon's Global Sports Video.
So if you're interested in both sports and data, mark MIT's Sloan Sports Analytics Conference on your calendar now.
Are we missing a conference near you? Contact us and we'll look to update the 2023/2024 analytics conference list throughout the year.
What Other Data Analytics Conferences Are You Going to in 2023 & 2024?
Are we missing a conference near you? Contact us and we'll look to update the 2023/2024 analytics conference list throughout the year.