Your Guide to the Best Data Analytics Conferences in 2022
The Data Analytics Conferences 2022 Guide is your one-stop resource for this year. Plan your next conference trip today if you're lucky and brave enough to travel. Or if you're working from home, for the time being, check into the best in the virtual conference talks. The best analytics conferences all offer great streaming and interactive content. So let's do away with the doom and gloom of 2020 and 2021. This year we're excited to educate you about the best of the best. So for all you analytics professionals out there, we've curated analytics conferences from North America, Asia, and Europe that we want to go to in 2022.
About This List of the Best Data Analytics Conferences 2022
Covid-19, as you could guess, is still messing with conferences worldwide. Everywhere from the United States, England, and Australia saw conferences cancelled or rescheduled to more hopeful times. Some of the best analytics conferences are delaying their announcements, hoping to communicate more about their speakers and locations when the effects of Omnicron are better understood. Just like our list of the best data visualization conferences in 2022, we excluded analytics conferences that are staying virtual for another year.
So without further ado, below are the best analytics and data conferences in our esteemed estimation.
January 12th — Hosted in San Francisco, but also global (virtual)
Early in the year, a data analytics conference in disguise — this conference is exciting because it places us, humans, in the middle of this Big Data and artificial intelligence (AI) revolution. I want to know "what's in the future for me?" And this conference does exactly that.
With a focus on automation, collaboration, and communication technology, the Future of Work Summit will put your AI and automation knowledge in the context of you and your workflow, you and your next-needed skills, you and your life in the next ten years.
So check in with this conference to get a step ahead in some great growth technologies like RPA, NLP, VR/AR, and more.
February 21st & 22nd — Melbourne, Australia (also held virtually)
Now that we know more about the future of work and our place in it, let's learn about the other elephant in the room — our health. The Digital Health Institute Summit is the first major data analytics conference in the healthcare industry.
Starting on the 21st of February in our data visualization agency's hometown of Melbourne, Australia, this healthcare conference brings together hospitals, government, and private sector analytics companies. Together, these groups hold the knowledge about the current and future use of data in healthcare. Also, there's sure to be discussions about what is not working. Covid-19 has upended the medical industry like no other. The good news is data sharing, machine learning, and patient outcomes are more important than ever.
So attend in person if you're in Asia, or log in to the Summit's virtual conference to grow your knowledge in the current state of data in this field.
March 4th & 5th — Boston, U.S.A. (also held virtually)
March gives us our first distraction from current events — sports. MIT's Sloan Sports Analytics Conference is the perfect place to seek the distraction of sports entertainment with the competitive nature of how analytics and machine learning are applied in athletics. Speakers come from a variety of industries and backgrounds, and to look at the coverage of sporting teams they come from, one can only be impressed: football (both world soccer and American gridiron), basketball, baseball, and more.
Some notable speakers at this conference (and there are many): Gary Vaynerchuk, Nate Silver, and Malcolm Gladwell. Plus, senior executives from Netflix, Twitter, and Amazon will speak on consumer data and the sports fans' perspectives.
This is a big, important conference for those who really want to cut out the noise and get right to how actionable analytics is being used now.
April 14th to the 16th — Cannes, France (onsite and virtual)
Who says being a data scientist isn't sexy? You get to go to Cannes.
This is quite a conference and not only because of its location, in the beautiful south of France. Europe's and indeed the world's data experts will mingle, collaborate, and share their knowledge at the Palais des festivals.
Just look at the 5 tracks for this 2022 conference:
AI FOR SOCIETY
AI TODAY & TOMORROW
AI STRATEGY
AI TECHNOLOGY
AI APPLICATIONS
If AI and machine learning is your thing, pack your sunscreen or check out the conference's virtual sessions.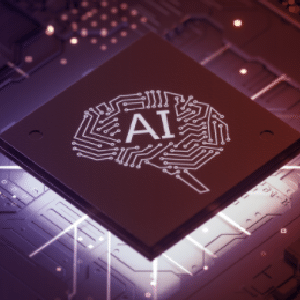 May 5th & 6th — Stockholm, Sweden (onsite and virtual)
Now we're deep into the data conference schedule and May 2022 kicks off with another European gem of a conference: the Data Innovation Summit 2022.
The stated focus of this summit is to "bring together the innovative minds" in data science, Big Data, ML, AI, data management, data engineering, IoT, and analytics. Meta's there, probably still handing out their Facebook business cards. Amazon, too. Spotify, Walt Disney, plus a slew of AI start-ups and government AI representatives (if you're into their talks).
May 18th to the 20th — Amsterdam, Netherlands (onsite and virtual)
With a conference title like World Data Summit, you would expect to have an audience full of experts in data analytics & modeling, customer & market insight analytics, data science, data integration, predictive analytics, and statistics. And that's who this conference draws. Back with some on-site sessions a year after going fully virtual in 2021, this conference is strong in the areas of the customer journey and market segmentation. Finance and Big Tech are represented, too.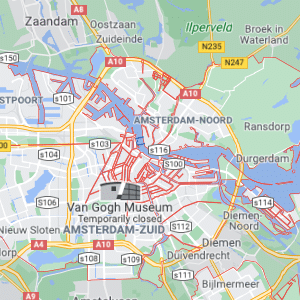 June 20th & 21st — Munich, Germany (onsite and virtual)
June is the month of 3 great data analytics conferences in 2022. It's the fat part of the histogram if you will. Deep Learning World in Munich isn't paired with Oktoberfest, but it is a draw in its own right.
Plenty of PHDs in attendance, this conference has a focus on the fascinating field of deep learning. And you'll get to hear from Shopify, Miele, and the European officials driving some of the world's most active data policies.
June 22nd to the 23rd— Toronto, Canada (onsite and virtual)
Shifting over to North America now, the Big Data & Analytics Summit in Canada is in its eighth year. This conference has the biggest spread of experts in terms of the industries they work in. I'm not sure if that's a good or bad thing. A look at the speakers who will be presenting, I like the exposure to real estate analytics, in addition to the university and the education industry speakers.
Held in Toronto near the airport, you can get in and get out easily if you so choose. But with city of Toronto as the conference location in 2022, why wouldn't you make the most of the opportunity?
July 25th & 26th — Sydney, Australia (onsite and virtual)
Visit Australia in the "winter". The Southern Hemisphere hosts some of the best data analytics conferences, and 2022 is no exception. And of course, Gartner is always putting itself out there. With that said, I do like what I see coming up in beautiful Sydney.
Two of my own personal interests are featured as Sessions in this conference: Modern Data and Analytics Strategy, and Data Storytelling. The latter session boasts that there's "a better way to engage decision makers with data."
Tune in or head Down Under to find out what that better way might be.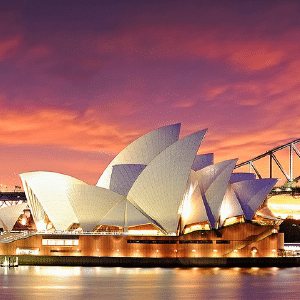 August 16th – 18th* — Las Vegas, U.S.A. (onsite and virtual)
* = still to be confirmed
Out of the pack of data analytics conferences in 2022, this one surely wears leather and has tattoos. It's a conference that only Las Vegas could dream of.
Held in the MGM Grand Hotel last year, this conference has a lot going for it. To get a sense of the visionaries in attendance, here is a notable speaker from 2021: the R&D Imagineering Principal in Computer Vision & Perception in Walt Disney's Imagineering division. Pretty cool.
2022's conference speaker line-up is soon to be published. Check back here for that update.
September 22rd & 23rd — London, England (onsite and virtual)
DeepMind and OpenAI are here at the Deep Learning Summit. Need more information? Ok. Interested in any of the following topics": Deep Learning Use Cases,  Meta-Learning, Neural Networks, Machine Learning, Deep Learning Algorithms, NLP, Autonomous Vehicles or Robotics.
Yea, this London conference will physically grow your brain.
October 10th to the 14th — Dubai, U.A.E. (onsite and virtual)
The Middle East is an exciting region for AI. And Dubai's AI Everything conference is an epicenter for four days of the best of AI thinkers in the region.
This conference puts forth a big vision. And it's hard not to buy into the potential for this conference to help achieve that vision. If you've ever been to Dubai, Qatar, or Singapore, you can appreciate what true government backing can do for innovation.
It's still early, so if you've got 'that vision thing', apply for a speakers' spot.
November 14th to the 16th — San Antonio, U.S.A. (onsite and virtual)
To Texas, we go. And I'd be remiss to not include a data analytics conference that focuses in on marketing. So here you go: the Marketing Analytics & Data Science conference, you're going to get your deep-dive into web analytics, martech, business intelligence, and revenue strategies.
Cisco, Audi, and LinkedIn are sending their best. And that spread of B2B, B2C, and social media is enough for me to take interest.
December 1st & 2nd — London, England (onsite and virtual)
Who knows where data and analytics will be at the end of 2022? The AI & Big Data Expo hopes to answer that question.
Our last data conference of 2022 isn't the biggest and maybe not the best on this list, but it does have a few areas of analytics covered, like virtual assistants and chatbots. Speakers in 2021 included representatives from the BBC, Dell, AstraZeneca, and Bank of America. So expect media, technology, pharma, and finance to be there in London in December.
What Other Data Analytics Conferences Are You Going to in 2022?
Are we missing a conference near you? Contact us and we'll look to update the 2022 analytics conference list throughout the year.