Your Guide to the Best Data Visualization Conferences in 2022
The Data Visualization Conferences 2022 Guide is showing more live and in-person events, as opposed to the pure virtual sessions that Covid-19 demanded in 2020 & 2021. This is fantastic and a good reason to use this year's conference guide as a travel planner. We've curated data visualization conferences from North America, Asia, and Europe.
About This List of the Best Data Visualization Conferences 2022
As you would expect, Covid-19 is still changing the conference game. A few of the annual summits, professional events, and conferences we're pining for have still yet to confirm their 2022 dates. Many of the best data viz conferences are still hesitant to admit attendees to their physical sites, staying virtual for another year. But on the positive side, the list of 2022 conferences to learn about and to be inspired by data visualization has grown. Below is a blend of popular data visualization conferences and those more on the academic side. Missing a conference near you? Contact us and we'll look to update the 2022 conference list throughout the year.
January 17th — Global (virtual)
Starting off the year in an exciting way, if not a bit more on the academic side is the VDA conference. The VDA conference solicits papers on all topics related to data visualizations, including but not limited to: biomedical; case studies/empirical studies (surveys or experiments); cyber security; mining for insights through large volumes of complex networks like social media posts that may reveal patterns missed by other methods – these are some specific examples out there. But check out if the first data visualization conference on the list is the right one for you.
February 4th – 5th — U.S.A. (held virtually)
This is a conference that I'm going to go to (virtually). Outlier has made a name for itself as a design conference with a data visualization concentration. While news on the 2022 conference is thin right now, I wanted to get this event on the schedule as a "must-not-miss". One only has to look at last year's speakers to get a sense of what one of the best data visualization conferences out there might look like in 2022.
February 6th – 8th — Europe (held virtually)
The International Conference on Information Visualization Theory and Applications (IVAPP) is for people who are interested in information visualization. The conference will be structured along several topics mainly associated with information and data visualization, but also with related fields such as visual analytics or scientific visualization. I love that the conference is split in three ways, looking to educate attendees in abstract, general, and spatial data visualization. Even though it's a European conference, IVAPP is being held online, so get this event on your schedule, no matter what time zone you live in.
February 25th – 26th — London, England (onsite and virtual)
I can safely divide this list of the best data visualization conferences 2022 into two categories: the tweed jacket academic side and the hipster-in-leather side. DataVizLive proudly sits in the latter category. In this conference, you can hear about some of the most exciting and effective ideas in data strategy, data visualization design, and data communication. If you are a leader or information designer or developer of software, then this conference is for you. Held in London, but as with most conferences and summits these days, the virtual capabilities are there for everyone in the world to chime in.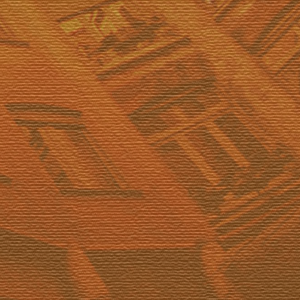 March 7th – 11th — Global (virtual)
A lot of the world's data visualization is done through Microsoft's Power BI — like it or not. I still think there's a level of creativity that can be reached with an off-the-shelf BI tool. So conferences like this one certainly serve a purpose. The Power BI Summit bills itself as the biggest Power BI conference. It brings speakers from around the world to talk about all things Power BI. There will be over 100 sessions in 2022, spread out over a week. Pick the session you want to attend live or watch it later on your computer when you've had your proper night's sleep.
March 16th – 18th — Los Angeles, U.S.A (onsite and virtual)
Nothing is cooler than scientific data visualized creatively. So if science is your thing, get yourself to Los Angeles or saddle up to your computer for VIZBI 2022. Visualization is so important in life sciences. The VIZBI conference and the initiative behind it bring people together who are working on this problem. This year the gathering is in Southern California. Not a bad place to geek out.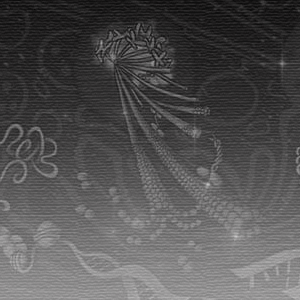 March 11th — Hilversum, Netherlands (onsite and virtual)
A premier event in the data visualization conference calendar, Infographic Conference is the Dutch version of Malofiej (see conference below). Held in the Netherlands every year since 2008, this summit pulls in major speakers from the worlds of information design and data visualization. 2022 looks like a banner year for this conference. If you can't get to Europe for this one, check out the conference's strong internet presence.
April 1th – 14th — Tsukubo, Japan (onsite and virtual)
Shifting from Europe to Asia, April 2022 brings the PacificVis conference to Japan. PacificVis is an international visual symposium for visualization. Sponsored by the IEEE, the conference helps to foster a greater exchange between visualization researchers and practitioners. PacificVis also encourages more scientists from the Asia-Pacific region to join this quickly growing area of research. Something that we in the region strongly support. Can't get to Japan or worried that you won't be able to converse with the speakers and attendees? No worries — a lot of the presentations are in English and with a global audience, we think you'll find something at PacificVis that would bolster your visual thinking forevermore. So put this one on your calendar.
May 24th – 25th — Munich, Germany (onsite and virtual)
Back to Europe in the Spring, DATA festival opens in late May, with speakers presenting in Munich and around the globe. Last year's conference was structured around four tracks: strategy & organization, data engineering & architecture, data technology, and architecture data science & use case. Tickets are now on sale for the 2022 conference, which will span over three days.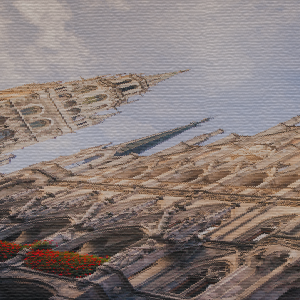 June 14th – 17th — Minneapolis, U.S.A. (onsite and virtual)
Of all the conferences on this list, Eyeo is the one I most want to go to. The collection of artists listed in the 2022 program is just mind-blowing. This conference expands what it means to be a data designer and shows how emerging technologies and creativity are intersecting. Do yourself a favor this year, get to Minnesota or get your browser pointed to the Eyeo sessions this year — your mind will thank you.
June 13th – 17th — Rome, Italy (Onsite)
Any conference in Europe is attractive. This year, EuroVis lands in Rome and with a line-up of conference speakers that proves to be just a draw as the location. EuroVis is organized by the Eurographics Working Group on Data Visualization. Held as a conference since 2012, EuroVis has since expanded scope to include all areas of visualization, which makes this a standout for the variety of presentations we've seen, as compared to other data visualization conferences. Rome in the summertime, anyone?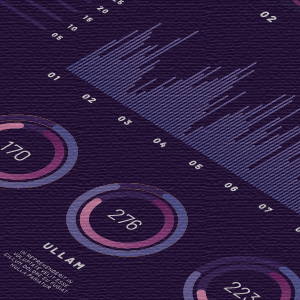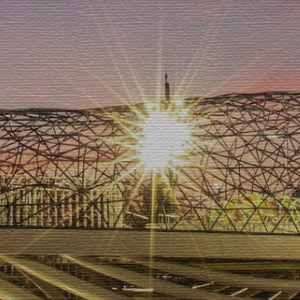 June 27th – 29th — Tainan, Taiwan, ROC (onsite and virtually)
A global traveller, Data Science, Statistics and Visualization (DSSV) will be in Taiwan this year. The DSSV conference is the place to discuss recent progress and new ideas in these different disciplines that help data science. The conference covers data science, statistics, and visualization. The conference's preferred presentations appeal to a very wide scientific audience. Topics like machine learning, statistical learning, and the visualization of big data are growing and will be expected to form a larger portion on the 2022 conference in Asia.
July 4th – 8th — London, England (onsite and virtual)
Another data visualization conference that appeals to the artists in us all —EVA London's focus is on the development and application of visualization technologies in the arts and the sciences. Every year since 1990, this conference showcase the creative uses of digital media. Last year's online conference was themed around "AI and the Arts: Artificial Imagination" — speakers presented cutting-edge science in some of the areas I'm most fascinated by including: digitally enhanced reality, 3D imaging, and open source technologies. This year, EVA London is again opening its doors to physical attendees. So thinking about getting your tickets now.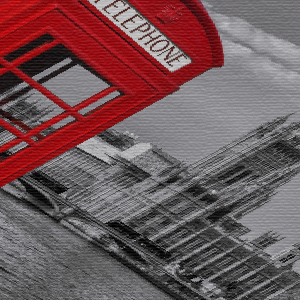 July 19th – 22nd — Vienna, Austria (Onsite and virtual)
I didn't know too much about the iV conference before I started researching it. What appeals to me about this data visualization conference is its digital art and online gallery that runs alongside the conference itself. Speakers and academics in the fields of information design and data visualization are invited to debut their creations in the conference gallery at this year's location in Vienna, Austra. To get you excited about this conference in Central Europe, have a quick look at the Themes of the conference for 2022 — click here.
August 16th – 17th — Venice, Italy (onsite and virtual)
The last of the northern hemisphere's data visualization conferences, the Internation Conference on Big Data and Data Visualization convenes in Venice, Italy this year. One of the more academic (as opposed to artistic) conferences, this mid-August conference has two things going for it: the host city and the topics.
September 23rd – 24th — London, England (onsite and virtual)
The one conference on this list that covers the topic near-and-dear to our hearts at the Datalabs Agency — data-driven design — the Information Visualization and Data-Driven Design Conference is a sister conference to some on this list. Put on by the World Academy of Science, Engineering, and Technology, this conference plays to its strength: its niche. So if your brain can handle "Using Information Theory to Observe Natural Intelligence and Artificial Intelligence" then this might be the conference for you.
October? — Pamplona, Spain (onsite and virtual)
This conference is on my bucket list. Malofiej is the Oscars of infographics. The Pulitzers of data visualization. The Palme d'Or of… you get it, right? They're a big deal in the information design space and often the best designs win. Isn't that something? Last year's ceremonies were held virtually because of the pandemic. This year, things are looking up, but information on the conference is still slow in coming out. Watch this space.
October? — Oklahoma City (onsite and virtual)
Billed as the "premier forum for advances in visualization and visual analytics", IEEE VIS 2022 promises to convene pretty much everybody (researchers and practitioners from universities, government, and industry) to talk about design and the use of visualization tools. While we would be excited to travel to Oklahoma for this conference, what's really got us excited is the 2023 conference in our home city of Melbourne, Australia. Can't wait.
November? — Dates & location TBA (onsite and virtual)
Tableau sure puts on a good data visualization conference. I personally rate them highly and hopefully, the 2022 Tableau Conference can land on solid ground and have physical attendees back at their annual event. The strong point about a Tableau conference is their community. You do get a sense of passionate data visualizers doing their best to talk about what drives them, what they're doing, and how they do. Sure, there's salesmanship from Tableau itself and from a few of the speakers. But you forget all about that once you're screaming at the IronViz competition with thousands of other attendees.
December 16th – 17th — Bangkok, Thailand (Onsite and virtual)
Rounding out this list of the best Data Visualization Conferences 2022, we travel to southeast Asia for the International Conference on Business Intelligence and Data Visualization. Users of Power BI and Tableau can mingle discover new methods and thinking for their dashboard designs. In addition, some of the best minds in Asia discuss new developments in business intelligence machine learning and design. Details about speakers and the conference agenda are still to be posted, so check back for more information.